Apaches
Focus
Tracy/Vachon
Type of Faction
couple faction
Status
proposed name, rejected in
favour of T & V Pack
Dates
1996?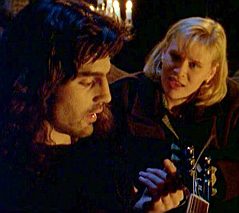 Apaches is one of the names that was proposed for fans of the relationship between Nick Knight's partner, Tracy Vetter, and the vampire Javier Vachon. However, the faction became better known as the T & V Pack.
Ad blocker interference detected!
Wikia is a free-to-use site that makes money from advertising. We have a modified experience for viewers using ad blockers

Wikia is not accessible if you've made further modifications. Remove the custom ad blocker rule(s) and the page will load as expected.