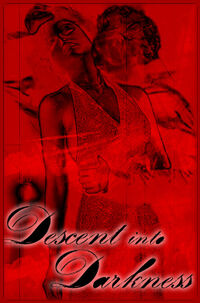 Descent Into Darkness (http://www.descentintodarkness.org/) is the faction website for the Dark Nick and NatPack.
The website contains the following:
introduction to the Dark Nick and NatPack faction

list of faction members
information about the faction's Yahoo! group

fan fiction

story archive, divided into:

general fan fiction
adult fan fiction
fiction from the original faction site

information on the archivist, and the history of the archive
submission guidelines
It should be noted that many of the stories supposedly archived on the site are not actually linked in.
Site History
Edit
The Dark Nick and NatPack faction fan fiction archives were originally kept by the faction's Listmommy Tyra from March 1999 onward; but, by 2001, the archives had fallen into disuse and were no longer being updated. In November 2004, after polling the faction for their opinions, Stacy debuted a new faction website, Descent Into Darkness (http://www.descentintodarkness.net/), with graphics designed by Kristin Harris of Knight Vision. The fan fiction archives were greatly enlarged and updated.
By January 2008, Stacy was also no longer able to maintain the website. Melissa Treglia took it over, moving it to its current location (http://www.descentintodarkness.org/), with new graphics.
Archive Location
Edit
The current version of Descent Into Darkness is available on the web. The original version is archived at http://web.archive.org/web/20071213011755/www.descentintodarkness.net/
NOTES: The archive preserves most of Kristin Harris's graphics, with the notable exception of the background. Most of the stories are in the archive, but not all.
Ad blocker interference detected!
Wikia is a free-to-use site that makes money from advertising. We have a modified experience for viewers using ad blockers

Wikia is not accessible if you've made further modifications. Remove the custom ad blocker rule(s) and the page will load as expected.