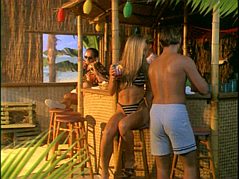 In Be My Valentine, there was an argument between Don Schanke and his wife Myra over the best place to go on holiday. He favoured Las Vegas, but she wanted Hawaii. In the end, she presented him with a fait accompli, booking them into the Dolph Inn in Honolulu.
Ad blocker interference detected!
Wikia is a free-to-use site that makes money from advertising. We have a modified experience for viewers using ad blockers

Wikia is not accessible if you've made further modifications. Remove the custom ad blocker rule(s) and the page will load as expected.