Humber Nurseries
is the largest garden centre in the province of
Ontario
. It has a 24-acre site in southeast Brampton, plus a 100-acre growing farm in Caledon East. Humber Nurseries is therefore not located in
Toronto
proper. It is actually slightly to the west, though still within the GTA (Greater Toronto Area). It is easily accessible from the city by road.
Humber Nurseries is the location of the climax of the episode
"Only the Lonely"
. The nefarious
Roger Jameson
, having apparently met
Natalie
by accident, has marked her down as his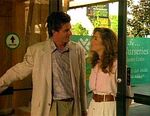 next victim. First, he suggests lunch in the park, followed by an afternoon of playing hookey from the morgue. Then he takes her for a mystery drive. This ends with a surprise visit to Humber Nurseries after hours.
They enter through the shop, to which he has the key. Roger presumably shows Natalie a tour of the place while it is still light. But he has brought a hamper with them, so they can have an evening picnic.
Their romantic tryst by the potted plants is interrupted when Roger presses Natalie a bit too far too fast—and, getting nervous, she spots scratch marks on his forearm just where a terrified victim would scratch her rapist.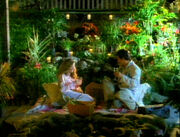 Natalie manages to escape temporarily, fleeing headlong through the nursery with Roger in hot pursuit. She is running down the main aisle of the Perennial Greenhouse when she trips over the hose. Fortunately, although Roger catches up with her at that point, Nick arrives just in time to save her from him.
External links
Edit
Ad blocker interference detected!
Wikia is a free-to-use site that makes money from advertising. We have a modified experience for viewers using ad blockers

Wikia is not accessible if you've made further modifications. Remove the custom ad blocker rule(s) and the page will load as expected.