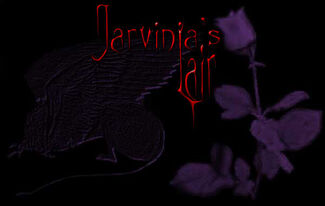 Jarvinia's Lair (at http://gryffonslair.com/) is Jarvinia's website. It includes "Jarvinia's FanFic Dungeon", which contains her fan fiction. There is also background material on Forever Knight and FK fandom, a section containing quotations from episodes of the show, and links to other FK-related websites.
The site is divided into multiple subsections.
Jarvinia's Fan Fiction
Edit
The following stories by Jarvinia are on the website:
Non-Series, Gen Fiction
Edit
Adult fiction
Edit
Crossovers
Edit
External links
Edit
References
Edit
Ad blocker interference detected!
Wikia is a free-to-use site that makes money from advertising. We have a modified experience for viewers using ad blockers

Wikia is not accessible if you've made further modifications. Remove the custom ad blocker rule(s) and the page will load as expected.