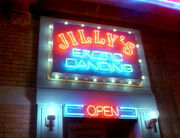 Jilly's nightclub features prominently in the Season One episode "Dance by the Light of the Moon". Nick and Schanke go there in search of information about a murder, only to find trouble themselves.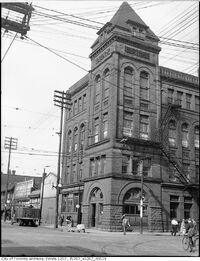 The real Jilly's in Toronto is in the lower level of 106 Broadview Avenue (intersection of Queen St. E. and Broadview Ave.), with a cheap hotel on the upper floors. Originally an office building named Dingman Hall, the Romanesque, red-brick building was built in 1893 by merchant Archibald Dingman. It was turned into a hotel in the early twentieth century.
In May 2014, the building was sold, and Jilly's scheduled to be closed.
External links
Edit
Ad blocker interference detected!
Wikia is a free-to-use site that makes money from advertising. We have a modified experience for viewers using ad blockers

Wikia is not accessible if you've made further modifications. Remove the custom ad blocker rule(s) and the page will load as expected.