"
Don't you find it troublesome, Nicholas, this double standard you've adopted about killing and not killing and playing at omniscience? Well, what are you waiting for? Traitors die, don't they? At least you'll be killing the right one this time.
"
 

— LaCroix, Outside the Lines

Guest Cast
Edit
Detailed Story Recap
Edit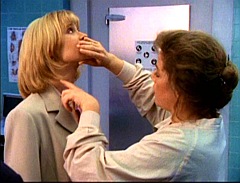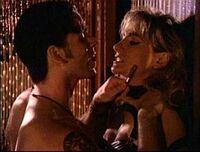 Vampire Lore
Edit
The following vampire lore was introduced or referred to in this episode.
Behind the Scenes
Edit
The German title for this episode is "Verdeckte Ermittlungen" ("Undercover Investigation").
Continuity
Edit
Canadian Content
Edit
Fan FictionEdit
The following fan fiction was inspired by the episode Outside the Lines.
Ad blocker interference detected!
Wikia is a free-to-use site that makes money from advertising. We have a modified experience for viewers using ad blockers

Wikia is not accessible if you've made further modifications. Remove the custom ad blocker rule(s) and the page will load as expected.