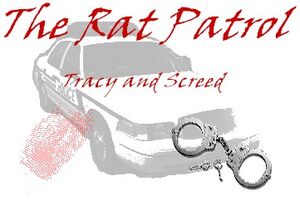 The Rat Patrol Page (http://www.foreverknight.org/Cousin_Mary1228/ratpat.html) is Cousin Mary's website for the Rat Patrol faction, who are fascinated by the relationship between Screed and Tracy. It includes fan fiction, fan art, and screen captures.
Site History
Edit
The website was located at http://www.geocities.com/Area51/Hollow/1228/ratpat.html until 2009, when it was moved upon the elimination of freehosted GeoCities pages.
Ad blocker interference detected!
Wikia is a free-to-use site that makes money from advertising. We have a modified experience for viewers using ad blockers

Wikia is not accessible if you've made further modifications. Remove the custom ad blocker rule(s) and the page will load as expected.