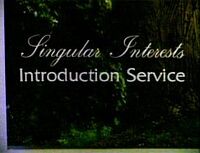 In "Only the Lonely", a fictional dating agency called Singular Interests Introduction Service provides a lead in a serial murder case. One of the victims had been a client of the agency. Initially, it appears that this lead means nothing, since she has not had a date in six months. However, Nick Knight's partner, Don Schanke, discovers that both of the killer's earlier victims have also been clients of the agency.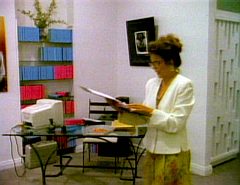 When they track down and arrest a former employee of Singular Interests, Nick uses
hypnosis
to persuade him to confess that, when he was fired from the dating agency, he stole a disk containing data on their clients. He later sold it to an nameless man in a white van with flowers painted on the side. This information is not directly useful; but it does serve as corroboration when the serial killer tries for another victim.
Ad blocker interference detected!
Wikia is a free-to-use site that makes money from advertising. We have a modified experience for viewers using ad blockers

Wikia is not accessible if you've made further modifications. Remove the custom ad blocker rule(s) and the page will load as expected.